NIHR Concludes the 10th Edition of Research Fellowship Programme in the Field of Human Rights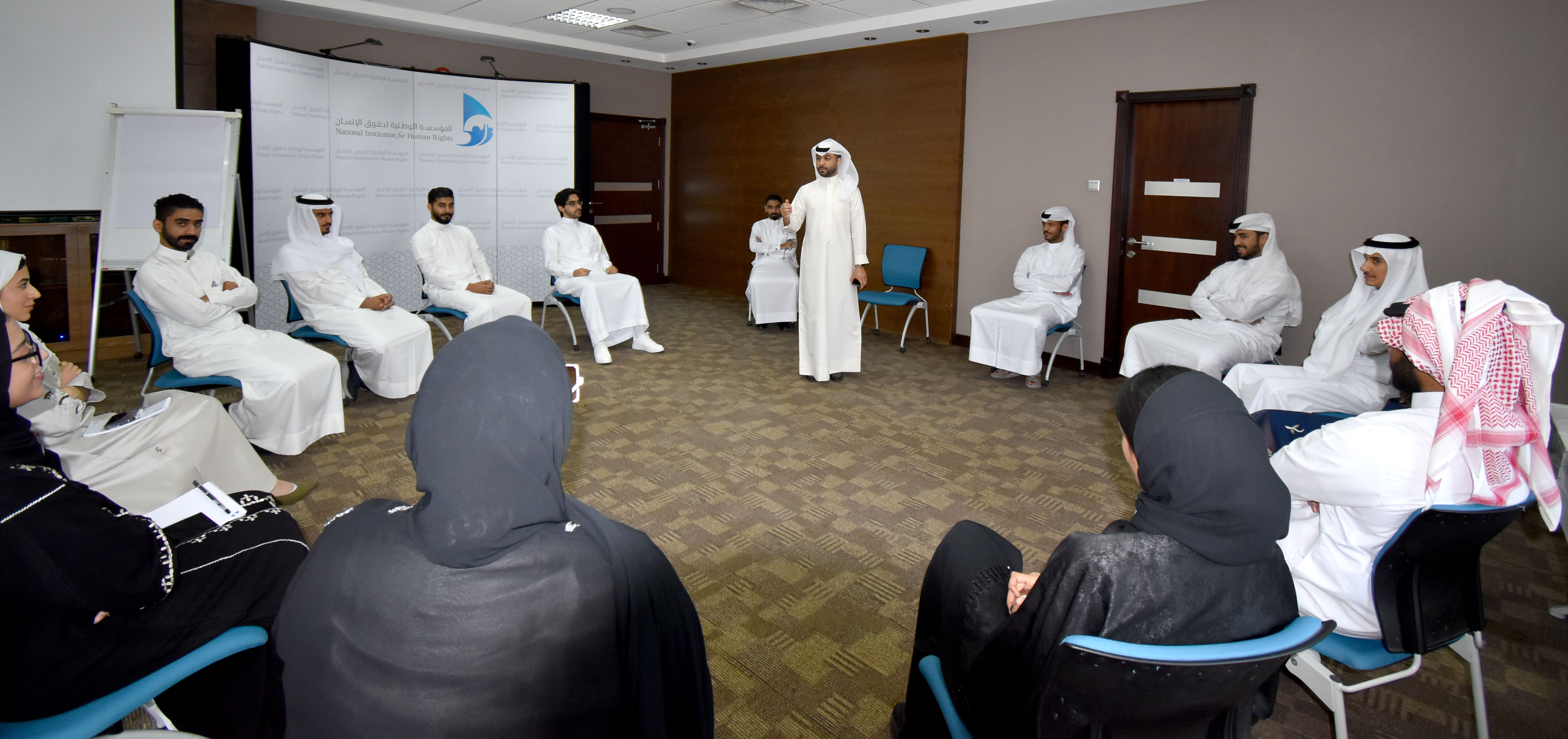 The National Institution for Human Rights (NIHR) has concluded the Research Fellowship Programme in the field of human rights in its 10th edition, with the participation of a number of trainees from the University of Bahrain and FORAS Programme that affiliates to the Ministry of Labour, for two consecutive months.
During this period, the program included a number of lectures and workshops in the human rights field, in addition to a group of educational lectures and field visits to a number of official bodies to review the progress of work and what is contained in the libraries affiliated with those bodies, in order to strengthen the partnership with various official bodies, which is considered one of the main objectives of the programme. In addition, programme members took part in organising the various events of the NIHR during their participation.