NIHR Organises an Introductory Lecture for the Participants in the National Field Training Programme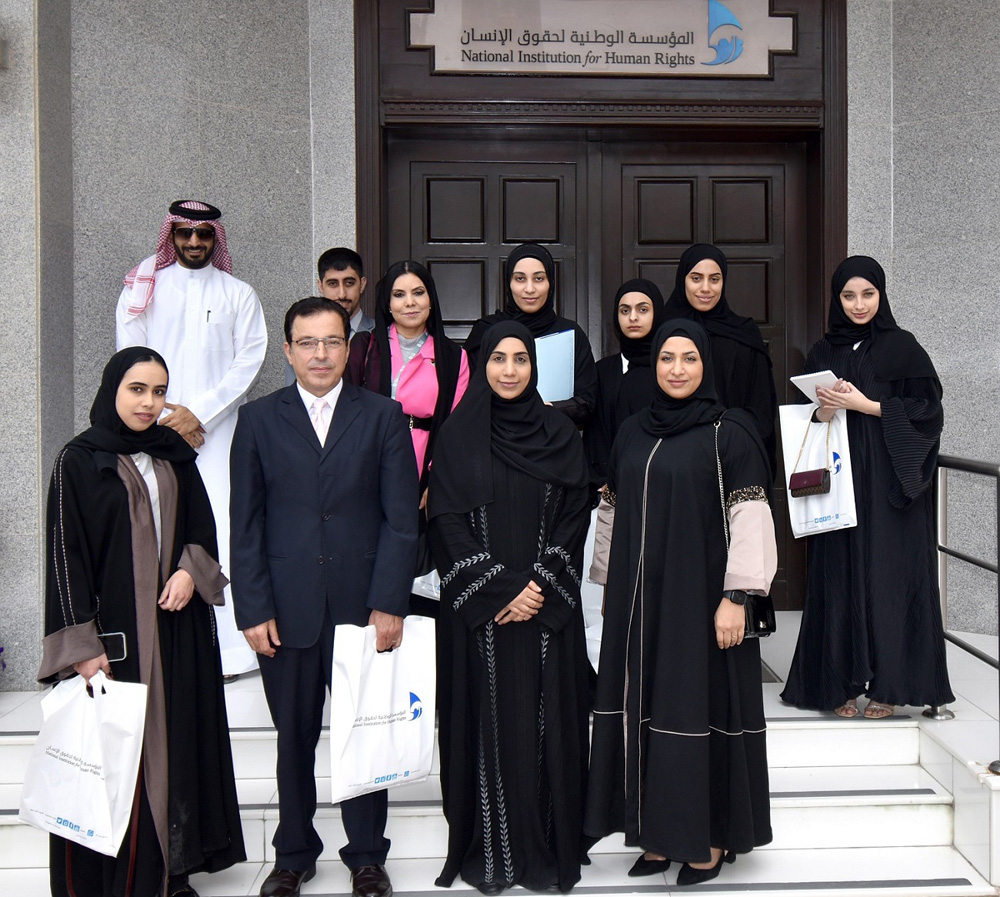 Within the framework of community partnership with educational institutions, the National Institution for Human Rights (NIHR) organised at its Headquarters in the Seef District an introductory lecture on General Concepts of Human Rights, for a number of university students trained at the Bahrain Institute for Political Development (BIPD), within the national field training programme for students of private universities at the BIPD, which aims to integrate students labour market in line with national needs.
The lecture, which was presented by a number of specialists from the NIHR Department of Legal Affairs and Training, and the NIHR Call and Complaints Reception Centre, contained themes that dealt with general concepts of human rights, national and international mechanisms for the protection and promotion of human rights, and the NIHR's role, legal competence, and action mechanism.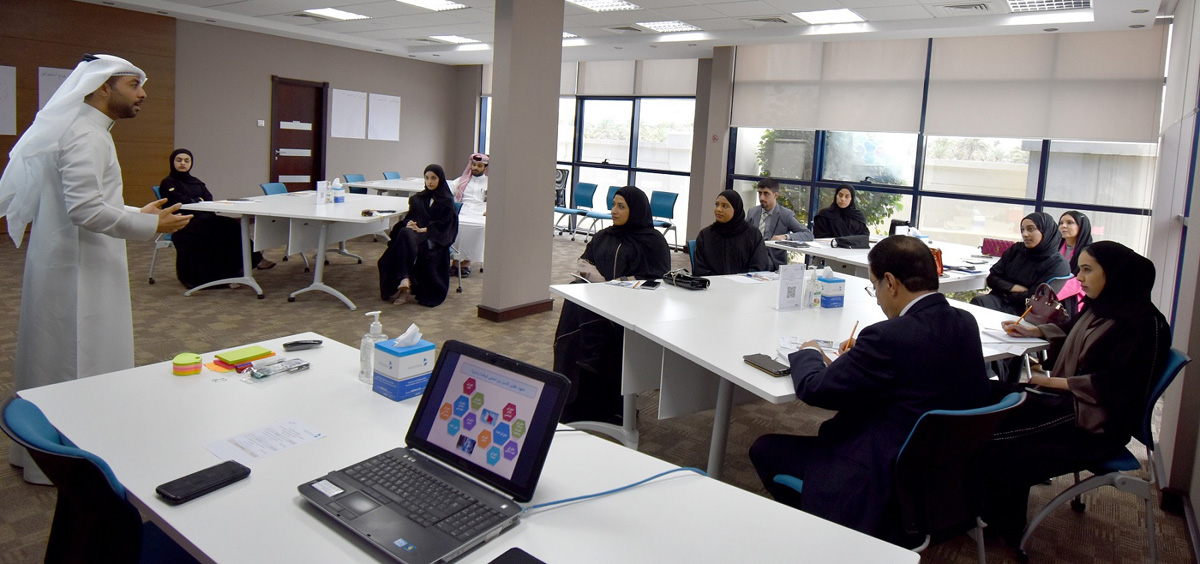 This event falls within the framework of the NIHR's role to spread and promote a culture of awareness of respect for human rights among members of society, and implements the BIPD Memorandum of Understanding.