News of the launch of the International Conference on the Right to a Healthy and Clean Environment
NIHR organizes an international conference under the theme "The Impact of Human Activity on the Right to a Healthy and Clean Environment: Practices, Challenges, and Solutions


The international conference organised by the National Institution for Human Rights (NIHR) under the theme "The Impact of Human Activity on the Right to a Healthy and Clean Environment: Practices, Challenges, and Solutions", kicked off today.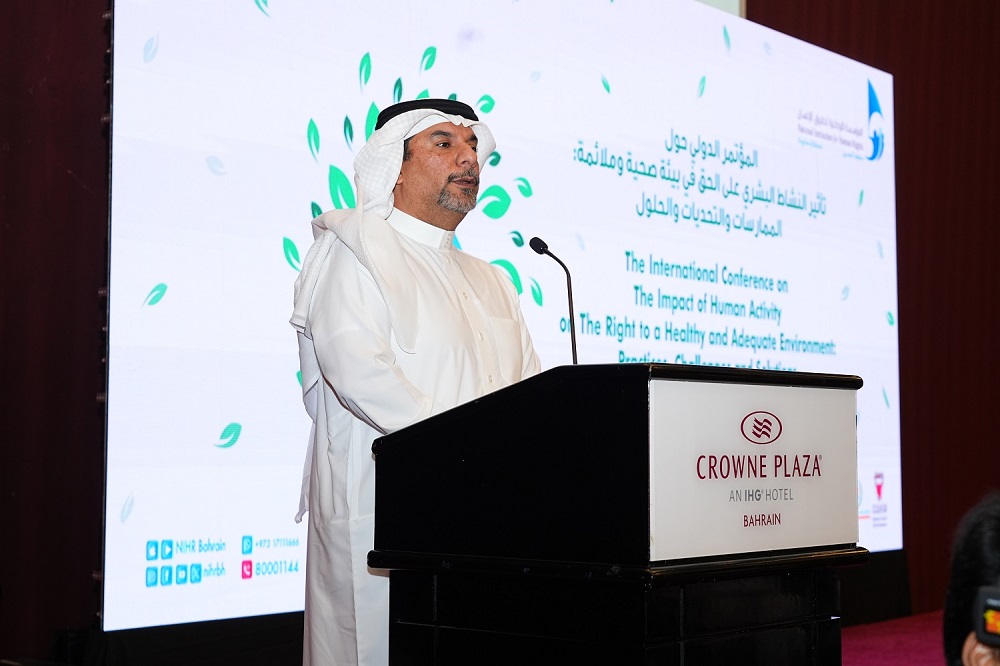 Dr. Mohammed bin Mubarak bin Daina, Minister of Oil and Environment and Special Envoy for Climate Affairs, in addition to local, regional and international experts participated in the event.
Addressing the conference, Dr. Bin Daina affirmed Bahrain's full commitment to all the environmental treaties and programmes it had ratified, highlighting the issuance of the updated Environment Law (7) of 2022 to ensure a healthy and safe environment.
Bahrain's significant environmental achievements, both locally and internationally, demonstrate its commitment to environmental protection and sustainable development goals (SDGs) through various programmes, projects, and initiatives, the minister said.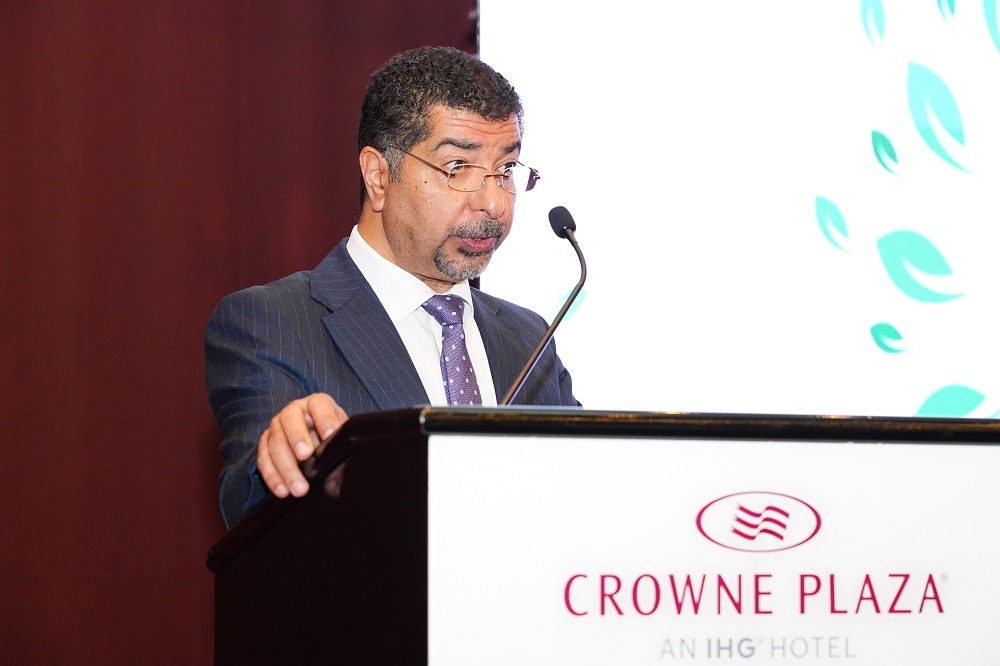 Ali Ahmed Al Derazi, NIHR President, asserted that the important conference is held amid the significant progress Bahrain is making in the field of human rights, under the leadership of His Majesty King Hamad bin Isa Al Khalifa, with the follow-up of His Royal Highness Prince Salman bin Hamad Al Khalifa, the Crown Prince and Prime Minister. He also highlighted the major role played by the Supreme Council for Environment (SCE), led by His Highness Shaikh Abdullah bin Hamad Al Khalifa, HM the King's Personal Representative, SCE President, in the field of environmental preservation and sustainability.
Al Darazi emphasised Bahrain's commitment to enhancing and protecting natural resources for sustainable development, as reflected in its constitution, national legislation, and established institutions.
He indicated that Bahrain aims to strike a balance between the preservation of its natural resources and the demands for development and urban expansion, ensuring a balanced development process.
He emphasised the NIHR's role in protecting and promoting human rights in the kingdom, including the right to a safe and sustainable environment. He hoped the conference would raise awareness about peoples' right to live in a healthy and sustainable environment.





Over 350 participants attended the conference in Bahrain, including official bodies, civil society institutions, representatives from UN agencies, Arab Network, national human rights institutions, Gulf, Arab, regional, and international institutions, and international experts and environmental rights activists.
The conference discussed the right to the environment and human rights, focusing on legislation, national institutions, and official bodies. It raised community awareness of human activity's impact on environmental rights. In Bahrain, it emphasised a human rights-based approach to prevent negative environmental impacts, addressing challenges and proposing solutions to preserve environmental rights.
The conference recommended promoting and protecting the right to a healthy environment, promoting awareness-raising events, and contributing to the development of relevant national legislation.